Where are the best hikes in Tasmania?
---
Caution: before any hike, always check relevant park management websites for updated information on track conditions, closures or dangers.
Some of the below hikes may have been affected by bush fires and may be closed for hikers. Please help those affected by fires by donating to The Red Cross, who work to provide aid during an emergency, conflict, disaster or crisis.
Australia's most southern state is famous for being home to some of the country's most pristine and stunning single-day and multi-day hikes. Hiking in Tasmania is known for its wild weather, snow-capped mountains and challenging terrain. Whether you are new to hiking and want to ease in or are looking for a multi-day challenge that will put your navigation and hiking skills to the test, here are some of the best hikes in Tasmania.
Three Capes Track
Features: Dolerite rock formations, rugged clifftops, family-friendly services, eucalypt forests, heathland
Rating: Easy to moderate
Length/Time: 48 km, 4 days/3 nights
When to go: Any time of year. Winter will be cold, but living areas in the cabins are heated (the rooms are not)
Child-friendly: Yes. The relative short-distances, services and relative safety of the walk make this an ideal introduction for kids to hiking. Children under 18 require a guardian to book, while you need to book by phone if you are taking infants (under three).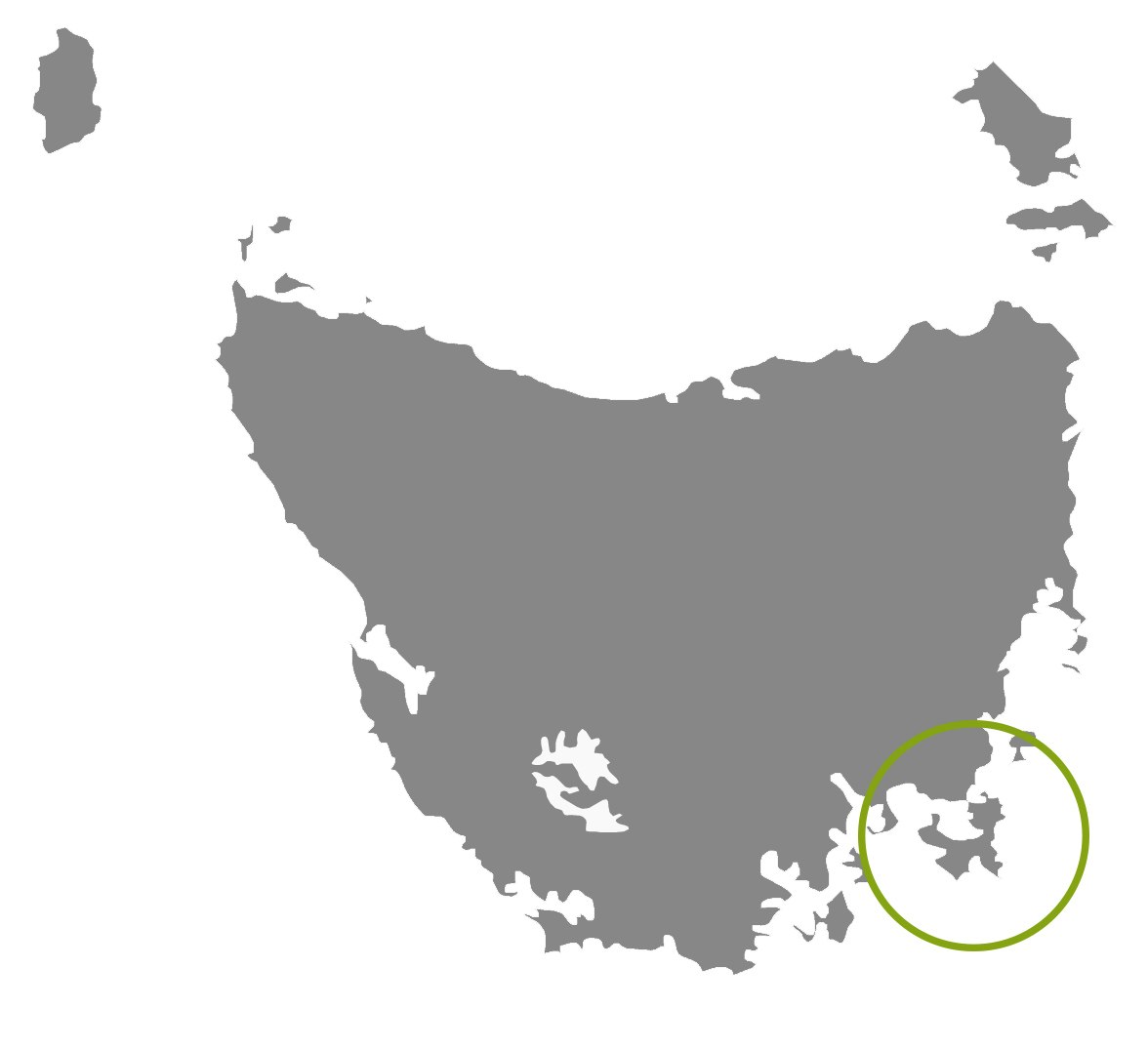 Opened at the end of 2015, the Three Capes Track is one of the best Tasmanian hikes for those looking to dip their foot in multi-day hiking.
Situated in the Tasman National Park, a 1.5 hour drive southeast from Hobart, the Three Capes Track takes you through eucalypt woodland, wind-hewn cliff lines, stunning pristine beaches and coastal heath. A good option during shoulder months, due to its proximity to Hobart and services at the end of each day's walk, there is even the chance of spotting the lights of the Aurora Australis.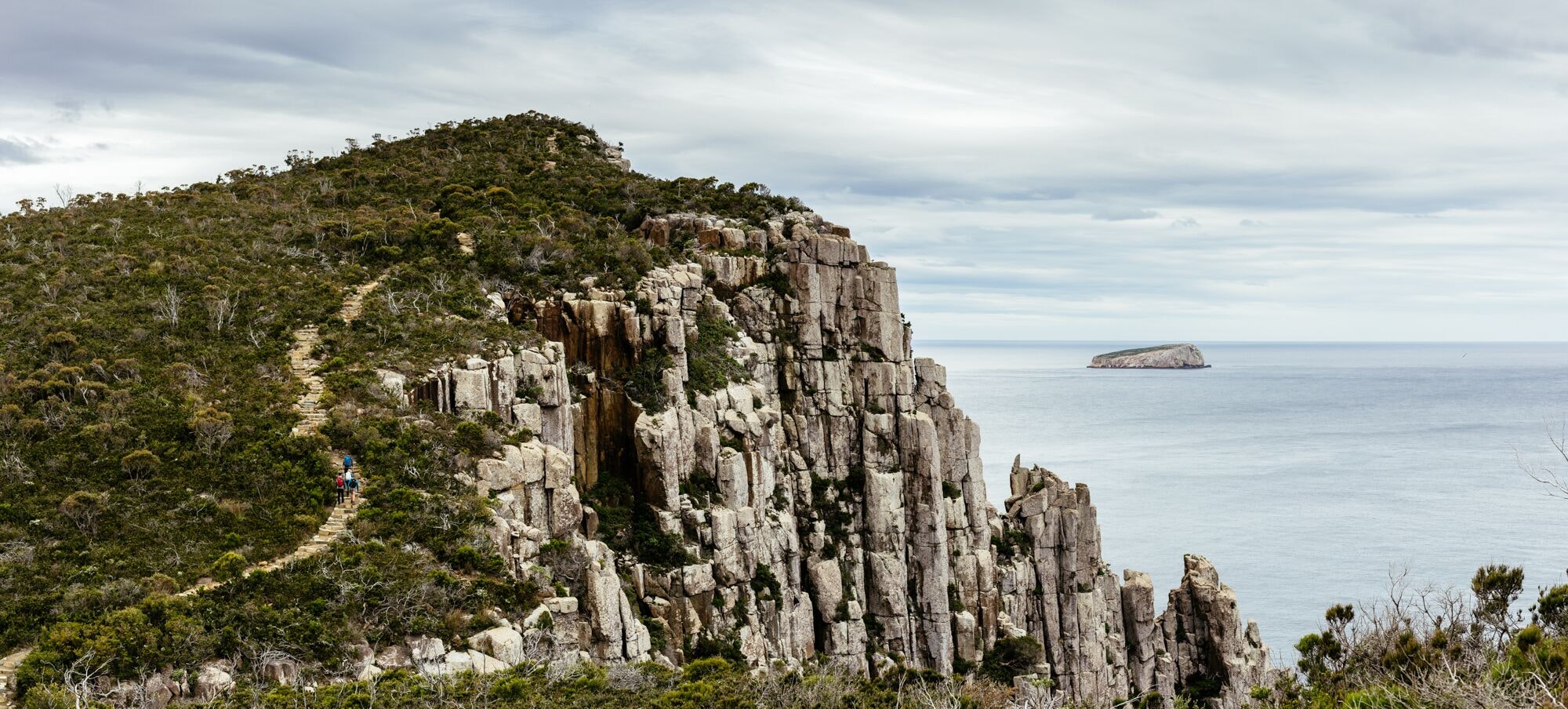 The Three Capes track is famous for hugging the rugged cliffs for much of the way, with features like the Totem Pole, highlighting the unique geology of the area.
Bookings are essential, as only 48 people are allowed to embark on the one-way trail each day, and the cabins that greet you at the end of each leg accommodate 48 people. While you will enjoy the liberating feeling of isolation if you want it during the day, the communal aspect of the cabins makes it a great walk for those solo-hiking and for those who like to meet people on their hikes.
For all the information you will need to book and hike the trail, visit the Three Capes Track website.
Walls of Jerusalem
Features: Stunning glacier-carved lakes and alpine vegetation.
Rating: Grade 4, difficult.
Length/Time: 34.4km. Hikers can complete the summit walk in 1–2 days, but allow for 3–4 days for the popular three-day circuit.
When to go: December–April
Child-friendly: Yes. Because the distances over the summit walk are relatively small over two days, you will find families taking on this trail. Note: the area is prone to sudden weather changes, so be cautious of this when hiking with children.
Named after its resemblance to the actual walls of Jerusalem, this protected area is home to some of Tasmania's most beautiful alpine scenery.
An important reserve within the Tasmanian Wilderness World Heritage Area, the national park is largely untouched. Other hikers can be far and few between ⁠— allowing for uninterrupted appreciation of some Tasmania's most pristine and rustic landscapes.
Expect to see thousand-year-old pencil pine forests, snow-capped dolerite peaks and incredible natural pools as you hike through the central plateau.
Nor do you have to follow a set route (although you should stay on the trail). The area allows for exploration at your own pace. You'll have plenty of side trips to choose from and can ascend multiple summits including Solomon's Throne, The Temple, and Mount Jerusalem.
You'll need to be an experienced hiker with a high level of fitness, and ideally one of your hiking party has good navigational skills in case visibility drops. The area is infamous for sudden changes of weather including high winds, torrential rains, and snow.
Spend a night or two at Wild Dog Creek and/or Dixons Kingdom campgrounds to take advantage of the only facilities in the park, otherwise, just enjoy the solitude.
For more information and updated track conditions, visit the Tasmania Parks & Wildlife Service website.
Mount Anne Circuit
Southwest National Park
Features: Plenty of adventure with scrambling, mountain climbing and multiple summits.
Rating: Grade 4, difficult.
Length/Time: 33.7km. The average completion time is 2–4 days.
When to go: November–February
Child-friendly: Not advised. Harsh weather conditions and muddy conditions after 'The Notch' make this a potential challenge for young children.
While most hikers will complete the Mt. Anne circuit in three days (which includes the highest peak in the park, Mount Anne) it is possible to bag multiple side summits including Mount Lot and Mount Sarah Jane.
This challenging hike starts with, you guessed it, a steep ascent. Starting from Condominium Car Park, the trail culminates at the top of Mt Anne for a total of 1425m in elevation. On the way, you'll be challenged with exposed sections of the trail and multiple scrambles over the boulder fields.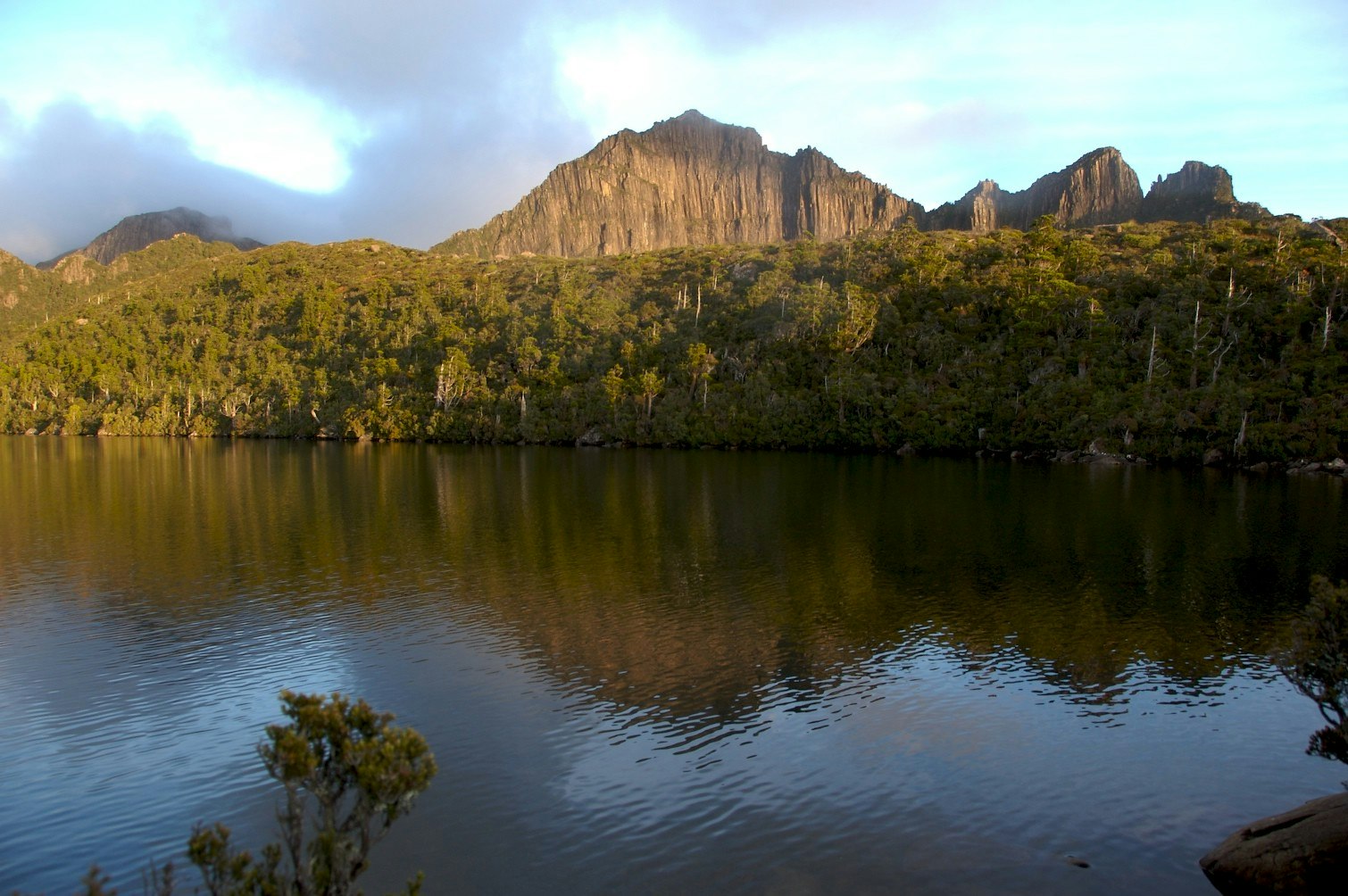 On day two, you'll take on 'the Notch', an area located on a sharp ridgeline that requires some tricky footwork, a little climbing, and a good head for heights — the Notch features sharp drop-offs on either side. While you don't need a rope to climb, it'll come in handy if (or when) you need to haul up your pack. Following The Notch, expect seriously muddy conditions, so pack in expectation for this.
When you're not watching your feet or the breathtaking views, you'll be treated to glacial lakes, dense rainforests, and some of the best remote campsites in Australia. If you want a sense of accomplishment that can only come with pushing your body to its limits, this one's for you.
Frenchmans Cap
Features: 1446m-tall mountains, boardwalks, thick forest.
Rating: Grade 4, difficult.
Length/Time: Approximately 46–50km return. Average completion time varies due to weather conditions and side trips, 2–5 days.
When to go: December–April
Child-friendly: Due to the length of the circuit and elevation, hiking the Frenchmans Cap with children is not advised.
Tasmania isn't short of a mountain, and at 1446 metres, Frenchmans Cap is one of the tallest. With a 25km hike before you even reach the summit, it can be a strenuous undertaking.
Luckily the trail has been rejuvenated in recent years, and now features elevated boardwalks to assist with some of the muddier terrain.The two-day hike to the summit has long sections with exposed trail, steep inclines to Barron Pass and some challenging, densely forested sections.
But don't just take my advice. According to the Parks and Wildlife Service in Tasmania: "The track is considerably more arduous than many other Tasmanian walks, including the Overland Track, so it is recommended that you gain experience on other Tasmanian walking tracks before attempting Frenchmans Cap."
If that's not enough for you, Frenchmans Cap is notorious for unexpected weather changes. You'll need to come prepared for a variety of weather conditions. It'll be worth it though— the towering cliff face of Frenchmans Cap is some of Australia's oldest exposed rock and makes for a background that is both intimidating and beautiful.
All that aside, it's a manageable walk for more experienced hikers. There are two equipped huts with facilities and plenty of bunks, so you can choose to take your time or make it an overnighter.
For more information and updated track conditions, visit the Tasmania Parks & Wildlife Service website.
Flinders Island Coastal Walk
Southern coast of Flinders Island
Features: A choose-your-own-adventure hike with stunning granite headlands and ocean vistas.
Rating: Grade 2–3, intermediate.
Length/Time: variable
When to go: November–March
Child-friendly: Yes. There are options for short day walks, down to the 3km summit walk of Strzelecki Peak, the highest peak on Flinders Island. Be aware of quickly changing weather conditions when hiking with kids.
Ideal for those who want to unplug from modern life, Flinders Island is great for those who don't want too much of a challenge but nor do they want to sacrifice on beauty. On the northeast tip of Tasmania, the island will surprise you with its wild ruggedness, coastal ridgelines and untouched hiking trails.
Home to less than 1,000 people (and at least three of Tasmania's Great Short Walks), the island is best explored on foot. Flinders Island is home to some of the best day hikes in Tasmania, giving you the opportunity to explore everything from stunning beaches to mountain summits, with plent of wildlife to keep you company.
Walking trails circumnavigate the small island, so you can choose your own adventure. By the coast, you might spot the occasional Cape Fur Seal hiding among the red lichen-covered boulders.
One-third of the island is mountainous, so take advantage of the multiple vistas. Set up bushcamp at Trousers Point and take a few days to explore the surrounding summits on various day walks, including the highest point on the island, Strzelecki Peaks.
This Grade 4 walk has an elevation of 756m, but you'll be rewarded with views of the Bass Strait, ancient granite massifs, and on a clear day, a peek of the Tasmanian mainland.
For more information and updated track conditions, visit the Tasmania Parks & Wildlife Service website.
The Overland Track
Cradle Mountain- Lake St Clair National Park

Features: Evolving landscapes and plenty of animal encounters.
Rating: Grade 3–4, intermediate to difficult.
Length/Time: Around 65km. Average completion time 5–6 days.
Best time to go: October–May
Child-friendly: The trails around Lake St Clair are a popular destination for those looking for a short hike with kids. It is not recommended to take young children on the entire Overland Track, due to the challenging terrain and uncertain weather conditions.
With ever-changing natural beauty, world-class facilities, and plenty of challenging side trips, it's no wonder that when people think about hiking in Tasmania they instantly think of the Overland Track. For those looking for some great short walks in Tasmania, there is the opportunity to walk around Lake St Claire, the end-point of the Overland Track.
For nature enthusiasts, the Overland is an ecological marvel. In amongst the dramatically carved landscapes are natural waterfalls, colourful fungi, mossy rainforest, and some of Australia's most unique wildlife.
It's not unusual to encounter wombats, echidnas, pademelons, possums, wallabies, snakes and birds. But if you're really lucky, you might even spot the elusive Tasmanian devil. It's likely you'll have animal encounters along the trail, and sometimes in the campgrounds, so keep a safe and respectful distance.
Most hikers will finish within 5–6 days, covering around 12km a day with a few day trips. If you want to get your heart rate up, take a detour to the spectacular ascents of Mount Ossa (the highest peak in Tasmania!) and the Cradle Mountain summit.
To help protect the trail from its own popularity, you must register to walk. Numbers are capped at 9,000 walkers each year, but this is one hike that is worth the wait.
For more information, visit the Parks & Wildlife Service website.
South Coast Track
Features: Lagoons, isolated harbours, beach walks, quartzite mountains, boardwalks, lake crossings (on a row boat), and much more!
Rating: Experienced hikers only
Length/Time: Around 84km. Average completion time 7-8 days.
Best time to go: December–March
Child-friendly: No. The South Coast Track is one of Tasmania's more isolated tracks and is susceptible to quick shifts in weather. Only experienced hikers with a sound navigational knowledge should tackle this one.
The South Coast Track is ideally suited for experienced and self-sufficient adventurers or at least a graduation for those who have experience in multi-day hiking and have learned navigational skills. This is the bigger sister to the Three Capes Track, with less of the trimmings but more of what you really want from Tasmanian hiking: beaches, adventure and isolation. Connecting nine beaches, the South Coast Track starts at Melaleuca airstrip and follows the coast for much of the hike (apart from Days 2 and 3) until finishing at Cockle Creek, where you can leave your car.
Accessible only by a small prop plane, this is a great hike to take on once you have completed other multiday hikes in Tasmania, such as the Overland Track, as it will challenge both your ankles and your navigational skills.
The first day itself, from Melaleuca to Point Eric, will provide you with stunning views of the south coast of Tasmania, while the track itself remains mostly easy to follow. Occasional beach walks across the 7-8 days can make it hard to find where the track rejoins, so be sure to have adequate maps and navigational experience.
Day Three is known as one of the most challenging hiking days in Tasmania, with a deceptive boardwalk climb across the foot of the Ironbound Ranges which will challenge your lungs and quads regardless of the fact that the ranges, at 900m high, aren't Tasmania's highest peaks. But don't let your summit lull you into a false sense of security. The second half of the day will have you juggling your pack as you perform a range of maneuvers to get over and under various obstacles seemingly placed in your way by a malevolent team of rangers. Pack your gaiters and try to keep your feet dry in the thick wet rainforest, the path strewn with ropey root systems hidden within the mud like boobytraps. Of course, a little bit of harmless mud is to be expected on any Tasmanian hike, yes?
Expect stunning still lagoons, towering cliffs and thick forest on this epic Tasmanian adventure. Also expect wind, and plenty of it. But there is nothing like being dropped off by a small plane in the middle of nowhere, hitching up your bag, clipping in your sternum strap, giving your companions that unambiguous hike of the eyebrows that says What are we doing here? and making your way across the wide expanse of a chartreuse valley towards the waiting waves of the Southern Ocean.
Rowboats are tied up to the shores of New River Lagoon (above), which you will use to cross under the watchful gaze of Tasmania's Precipitous Bluff. With two boats, one on either side of the lagoon, you might be wondering how this works for hikers. It isn't a puzzle, simply:
Row Boat A to the other side
Using Boat A, tow Boat B back to where you started
Tie up a boat so that it is ready for the next set of hikers
Row whichever boat is left back to the other side and tie it down
There are no huts along the way, so you need to be totally self-sufficient on this hike. But don't let these warnings deter you, the South Coast Track is an unknown jewel in the long list of stunning hiking trails Tasmania has to offer.
Visit the Parks & Wildlife Service website for more information, while a group of hikers has created their own in-depth resource for those looking to take on the South Coast Track.
Freycinet National Park
Features: Wine Glass Bay lookout, wildlife, forest, beach trails.
Rating: Varied, plenty of day walks.
Length/Time: Day hikes range from 3-11km
Best time to go: December–April
Child-friendly: Yes. There are plenty of accessible day walks in Freycinet National Park.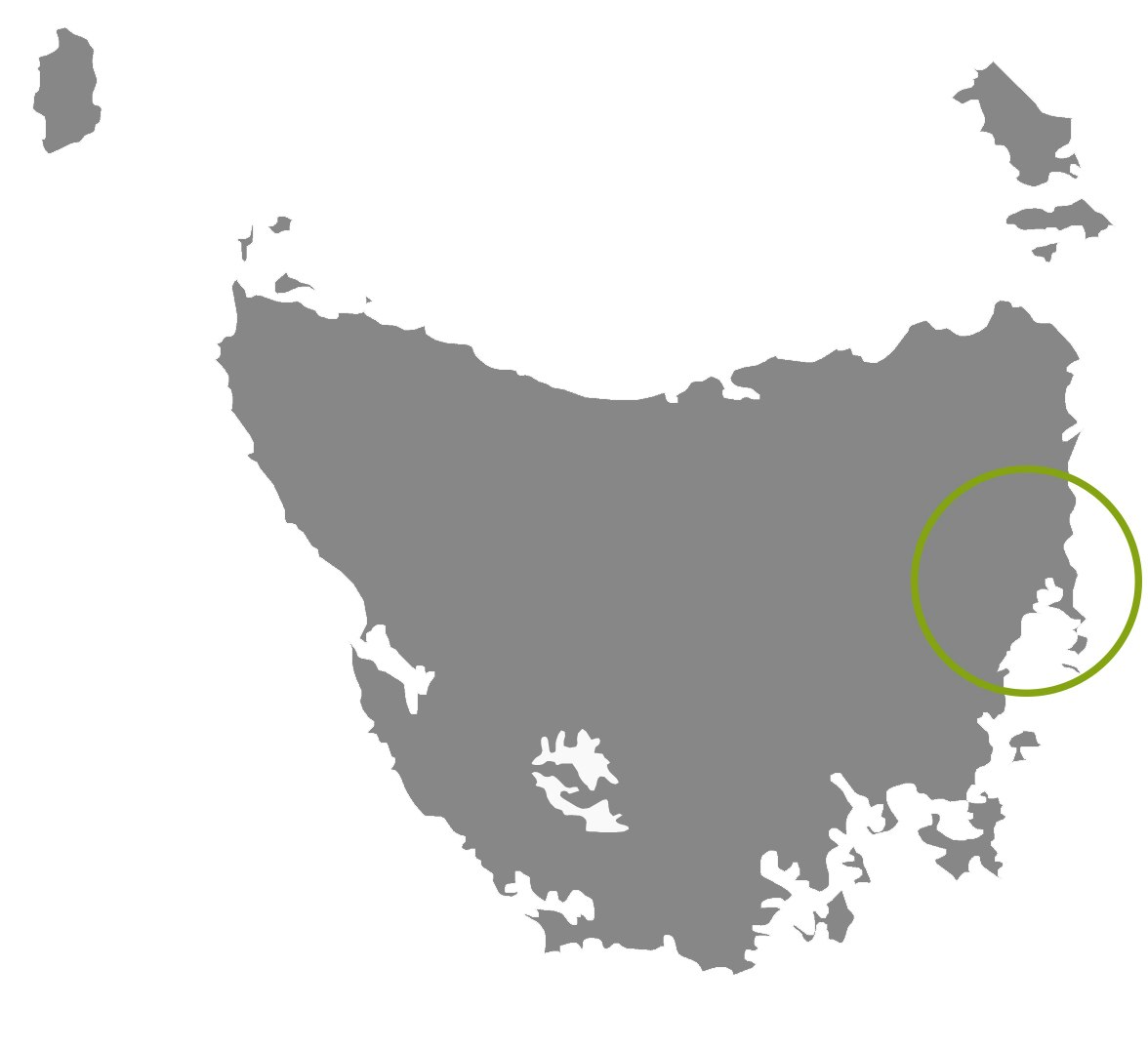 The east coast is known for having some of the most stunning and accessible natural wonders in Tasmania, especially for those seeking shorter day hikes rather than multi-day challenges.
Home to the now world-famous Wineglass Bay and Wineglass Bay Lookout, Freycinet National Park sits on the doorstep to some of the most stunning beaches Tasmania has to offer.
While the view from Wineglass Bay Lookout is famous for a reason, it's not the best view in the park. Make sure you take on the actual trail down to Wineglass Bay itself, while the 4km hike to Mount Amos will show you just why the highest peak in the park offers superior views to its more famous cousin.
Kathmandu's Helpful or Harmful campaign seeks to shift views towards travel and adventure to highlight the value in seeking experiences off-the-beaten-track. If you want to help protect the delicate ecosystem in Freycinet National Park and enjoy a less-crowded experience, explore these alternative hikes within the park.
For those seeking multi-day hikes in Tasmania, the Freycinet Peninsula Circuit is one of the most accessible and stunning examples. The three-day, 30km hike is all about the beaches, passing through Wineglass Bay, Hazards Beach and Cooks Beach.
Visit the Tasmania Parks & Wildlife Service website for more information.
---
Find footwear for your next hike...
---