The evolution of down insulation coincides with the evolution of Kathmandu – it's come a long way, and so have we.
---
From the days of having your mates compare your down threads to the Michelin Man, to becoming a winter essential in wardrobes worldwide, down is more cosy, reliable and innovative than ever.
As one happy camper wrote, "My brother treats his duck down jacket like royalty and he's very warm."
But what is down? And why does it continue to be our most popular product?
Down insulation in a nutshell
Down is a layer of fine feathers, usually collected from beneath the tougher exterior plumages of geese and ducks.
It's also one of the highest-quality and best-performing materials to use in insulated outdoor gear, like jackets and sleeping bags.
The best down products offer you:
Natural fibre that's incredibly lightweight
Significant insulation value: it's warm!
Compressibility: so you can fit more in
A jacket born from a near-death experience
With their harsh winters, it's no surprise that the Europeans have been using down in bedding for centuries. But it wasn't until 1940 when the first patented down jacket was approved in the US by Eddie Bauer after a near death experience.
Bauer had a passion for fishing and the outdoors. One cold, snowy day — on a return hike from a successful fishing trip — Bauer grappled with the weight of his catch. Determined to drag his fish back to his car, he removed his heavy wool jacket and promptly suffered hypothermia.
Bauer had once said, "If I needed equipment that wasn't available elsewhere, I developed it myself," and he was true to his word. What he needed was a breathable, warm jacket that he wouldn't have to remove when working outdoors, and so, the feather down jacket was born.
The evolution of Kathmandu down
Our down range has continued to grow over the last decade. In 2006, Kathmandu only had two down jackets — one for men and one for women. They were generic and didn't even have brand names.
Today you'll find 21 down styles catering for men, women and kids. Most of these are designed for travel and lifestyle, while four are part of the recent XT range.
Over the last four years, you've sold more than one million down jackets and vests (60% in black).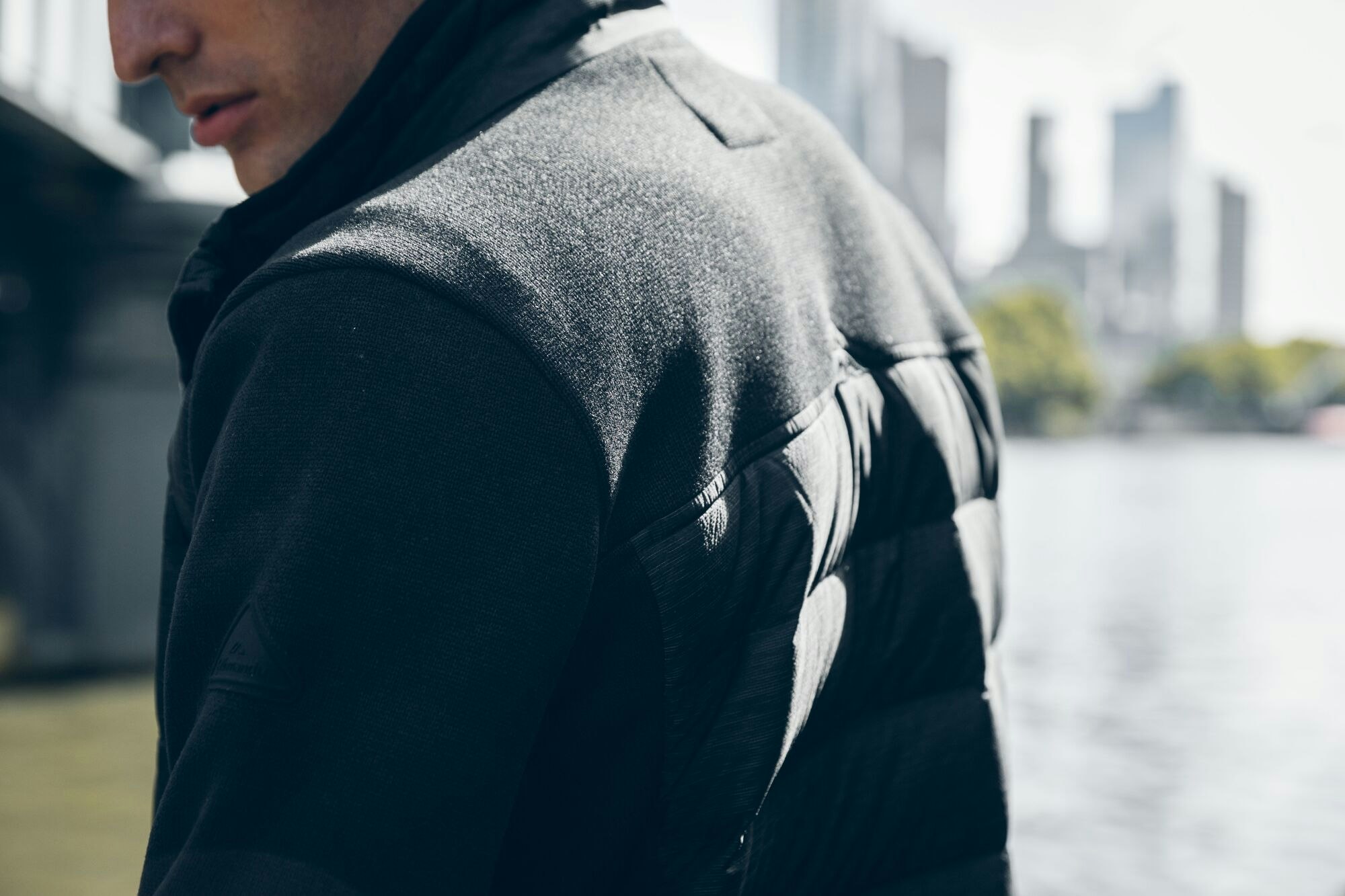 Embracing sustainable down
The Responsible Down Standard (RDS) was launched in 2014 and is the world's most comprehensive animal welfare and traceability standard.
We adopted the RDS in 2015 and achieved 100% certification across our entire insulation range in 2016, meaning the feathers for our down products don't involve live plucking or force feeding of birds.
Innovation in down
We're continuing to improve our down gear with innovations like:
Unique waterproof down jackets for your travel adventures
The introduction of down into other apparel like down longline coats, vests and ultralight jackets for layering
Stretch woven baffle fabric that's stitchless – two layers are interlaced together for minimal down leakage to produce a unique look
Our latest development – a down-fleece hybrid that's part of our L-TRA elevated travel collection.