12 eco-friendly gifts for this festive season
Help someone to feel extra special these holidays with our range of practical, ethical gifts. Designed with people and planet in mind, your gift could help grow the number of recycled plastics in the apparel industry, reduce the level of dangerous chemicals used in textiles, support education initiatives in Nepal and even help to restore sight to one person.
---
1. The Stockton jacket: our most earth-friendly jacket yet
The Stockton rainjacket is our most sustainably made yet, with recycled face fabric, recycled polyester insulation and recycled inner lining. The face fabric is made from REPREVE® recycled water bottles (learn more about our recycled polyester materials >), while the breathable ngx™2 fabric contains a bio-based membrane that maintains water repellency and breathability.
An ideal option for the shoulder seasons around summer when rain threatens to dampen your holiday mood, this jacket's face material is bluesign® approved – an independent chemical auditor that works to reduce harmful chemicals in the textile industry.
View the men's Stockton jacket online here >
2. Australian Himalayan Foundation - Red Panda
Make this adorable Nepali red panda your choice as this year's addition to the Christmas tree. All money raised from these little guys goes to the Australian Himalayan Foundation to help fund education programs in Nepal. As part of our 2025 Best for the World goals, we aim to help our partners provide 30,000 Nepalese people with access to high-quality education. Purchasing a red panda soft toy is a small but vital contribution to helping us reach this goal.
3. A tee that supports education in Nepal
4. A packing cube containing recycled bottles
Packing cells/packing cubes, whatever you call them, they are a revolution in travel. Make packing and travel a breeze by keeping your belongings in their own little compartments. Never again spend 15 minutes in the airport check-in queue rifling through your bags for your passport. Add to this the warm feeling you will get when you find out that these guys are made with a REPREVE™ outer fabric using recycled water bottles.
5. A lightweight sustainably made fleece
Made from 15 recycled water bottles, the Ridge Fleece Pullover is a breathable, durable and warm fleece that is ideal for those colder summer nights that creep up and catch everyone by surprise. The fleece contains 85% recycled polyester and uses Polartec fabric technology.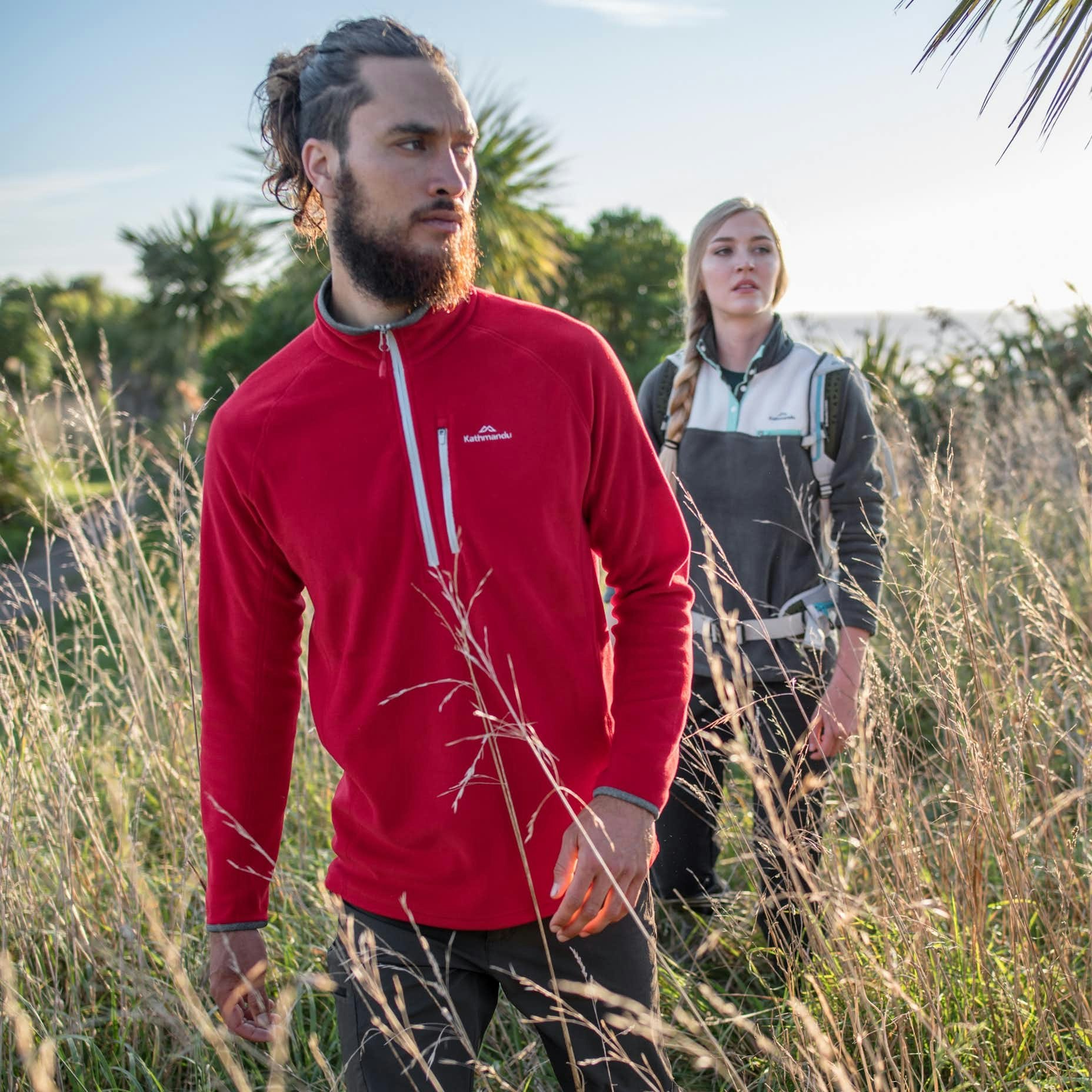 6. Adapt Women's Reversible Wrap Dress
Part of our Adapt Collection that won the drirelease™ 2017 Innovation Award, the Adapt Reversible Wrap dress is made from lyocell and REPREVE™ polyester. We work with CanopyStyle to ensure that at least 70% of global lyocell production from manufacturers is sourced sustainably.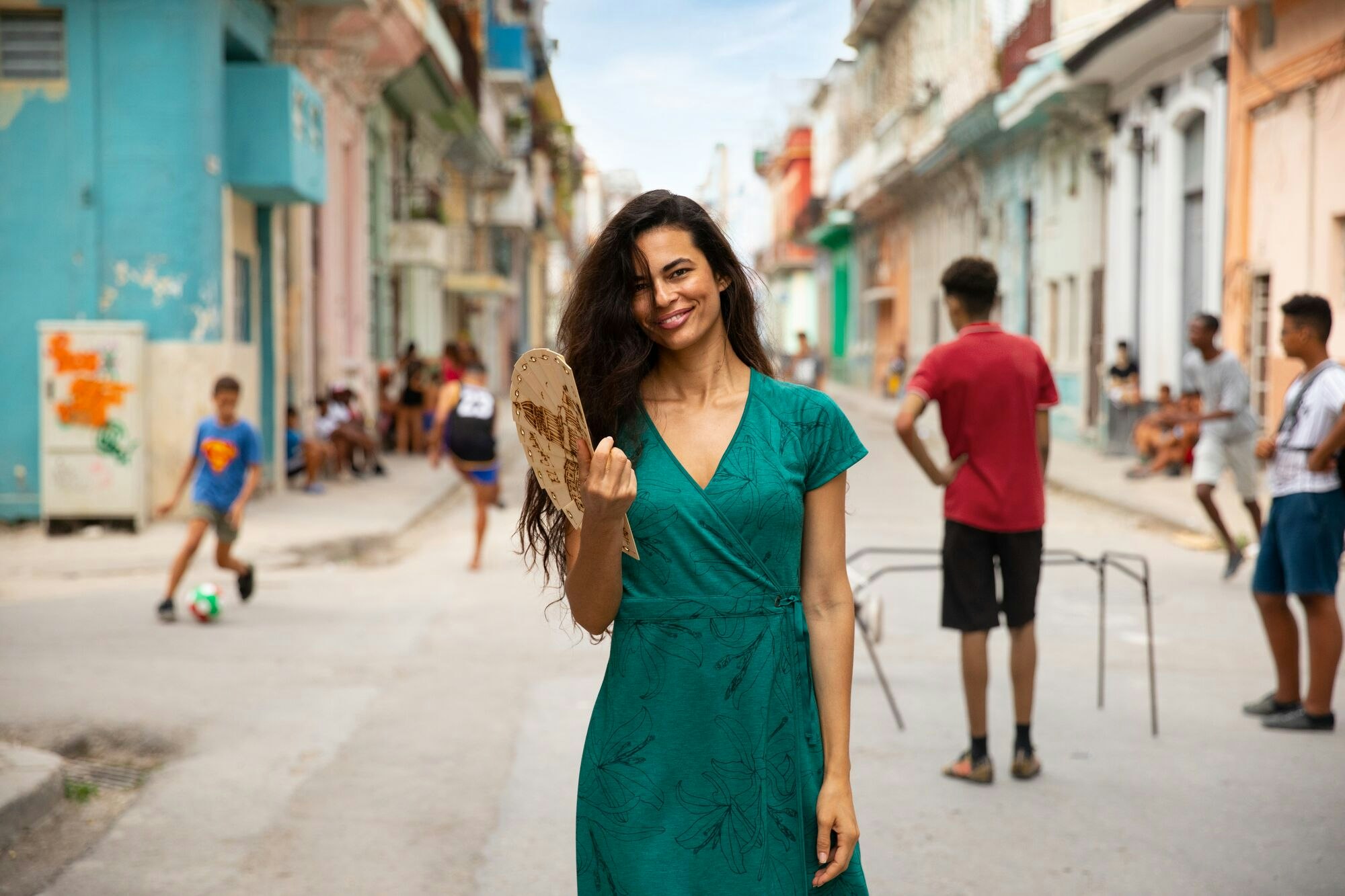 7. A dress dyed with veggies
8. The gift of sight
Imagine if you could restore sight to one person. By gifting a pair of Traveler by TOMS Sunglasses to one of your loved ones, you'll also help give back sight to an individual through sight-saving surgery, prescription glasses or medical treatment.
TOMS offers a few vintage styles:
Mirrored lenses with flexible, rubberised frames
100% UVA/UVB protection
A sleeping bag style case made with travel-inspired fabric
9. Litehaul Carry-On Pack
As featured in this year's The Amazing Race, the Litehaul Carry-On Pack is a 38-litre travel pack that is as sustainable as it is stylish. Made with 29 recycled water bottles, the pack can be used in multiple ways thanks to a full suitcase opening, side handle and removable shoulder strap.
10. A present for the future
If you have a special someone who really needs a new pair of shoes or boots, look no further than our range of Oboz footwear. Durability and comfort are prioritised with these handmade shoes, which pass through 140 pairs of hands before hitting the shop floor, while sustainability stays front-of-mind for Oboz, who plant a tree as part of their 'Trees for the Future' program for every pair of footwear sold.
11. A cross-seasonal insulated jacket
The PETA-approved vegan Heli Thermore jacket contains synthetic down, which is easier to maintain than traditional down and is ideal as an outer layer on cold to temperate hikes. Synthetic down insulation is created from 100% recycled polyester, where post-consumer PET bottles are broken down into resin and reinvented as polyester fibres. Learn more about our Thermore Ecodown so you can make an informed choice with your apparel.
Check out the men's and women's range of Heli Thermore jackets.
12. Sustainably sourced cotton tees
The Recycolour T-shirt is a relaxed crew neck tee that is perfect for summer evenings. More than anything though are the feel-good vibes you get from this tee which is a great example of our 100% sustainable cotton goals. Recycolour products contain a mix of recycled and organic cotton so that no water or chemicals are required in the dyeing process.
...bonus? Lucky 13?
We had to include this one. The Tomar renewable merino top is all about that breathability, sustainability and durability. Ever wondered about the hype around merino wool? Check out some of the benefits of merino here. Mixed with the merino wool in the creation of the Tomar is Sorona® fabric, a quick-drying renewable fabric that uses plant-based ingredients in the production of the polymer so that their production process releases 63% less greenhouse gas emissions than regular nylon 6.
---
Want to know more about our sustainability initiatives? Check out our Sustainability Hub to learn more.
---