Women's groups that will take you into the wild
Sometimes, it can be hard to find the motivation to embark on an outdoor adventure when you're on your own. A survey of over 800 women in our community found that 67% of those women who had hiked over the past 12 months had hiked alone, while 64% of respondents were open to joining a women's hiking group to push them to get outside and set new limits in their hiking.
Maybe you prefer having company when you go hiking, or you simply feel safer with a friend in tow. That's completely understandable, but escaping the confines of the city on a regular basis is essential for keeping stress levels in check (56.7% of our survey respondents reported having experienced or come close to experiencing mental burnout), while the health benefits on offer with getting active outside are innumerable. As such, you should never let a lack of like-minded pals become a barrier between you and the great outdoors.
Thankfully, a wide range of women's groups operate right across Australia and New Zealand to support the benefits of the outdoors, with these extensive networks designed to help women make new friends, learn new skills, pursue a passion and empower each other to get outside of their comfort zone. Whether you're into running, hiking, rock climbing, mountain biking, cycling or any other outdoor activity, there's bound to exist a safe, inclusive and fun group somewhere in your neighbourhood. Here are just a few to check out.
We Are Explorers
The team at We Are Explorers works like crazy to let you know about incredible adventures on offer and to inspire your next adventure. They also host events and in partnership with Kathmandu, they have set out a dizzying array of events for 2020, from photography sessions, hiking and climbing sessions and even an astronomy lesson under the stars. These also include some events for women only, including a Women's Intro to Rock Climbing and Yoga Class in Auckland and a Mother's Day Hike in Sydney.
Meetup
Launched in 2002 in America, Meetup has grown to become a massive global network for those looking to meet new people, pursue a passion or learn something new. This digital platform is designed to help people build or join local communities based around a common interest, whether that's cooking, writing, acting, technology, open mic, sport — you name it, Meetup most likely has a group for it somewhere near you.

It should come as no surprise that Meetup offers a smorgasbord of women's outdoor groups in both Australia and New Zealand. If you're looking for some new running buddies, for example, you could join one of many women's running groups across Australia, the largest boasting some 2,600 members. If hiking is more your speed, you have plenty of options in Australia, with cities all over NZ, including Auckland and Christchurch, offering their own close-knit crews. You could also join a mountain biking troupe, take part in a beachside bootcamp, or get involved with a group that pairs walking with wine. There are so many groups ready and waiting for you already, but if for some reason you can't find the right fit, you can always start your own. No matter your passion, you're guaranteed to find people to pursue it with on Meetup.
SalomonxKathmandu Run Club
While not restricted to women only, the SalomonxKathmandu Run Club is a great way to experience the freedom and challenge of trail running in a friendly environment, meet likeminded runners, and gain valuable coaching advice from professional runners who manage the events. Held in Adelaide, Melbourne and Christchurch, trail runs are held weekly and focus on different running skills each session.
Melbourne Girls Outside
As the name suggests, Melbourne Girls Outside is a Melbourne-based group that organises everything from weekend hikes and cycling trips to morning yoga sessions for anyone who identifies as a woman. Founded by five Melbournians in 2017, the group is all about providing a safe space for adventurous ladies to explore an interest in the outdoors. The group has amassed a huge member base in the last few years, so many events do book up quickly. It's best to join their Meetup group to receive email notifications of all upcoming adventures.
Women's Fitness Adventures
When Yvonne Shepherd started asking around for women's groups that she could join to get her outside more regularly, she found that there weren't many opportunities out there. Six years later, she is the Founder and CEO of Women's Fitness Adventures, a budding community of women with the goal to support women to strive towards their goals for a stronger life through fitness, adventure and social interactions. They have events across Queensland and New South Wales, as well as international trips!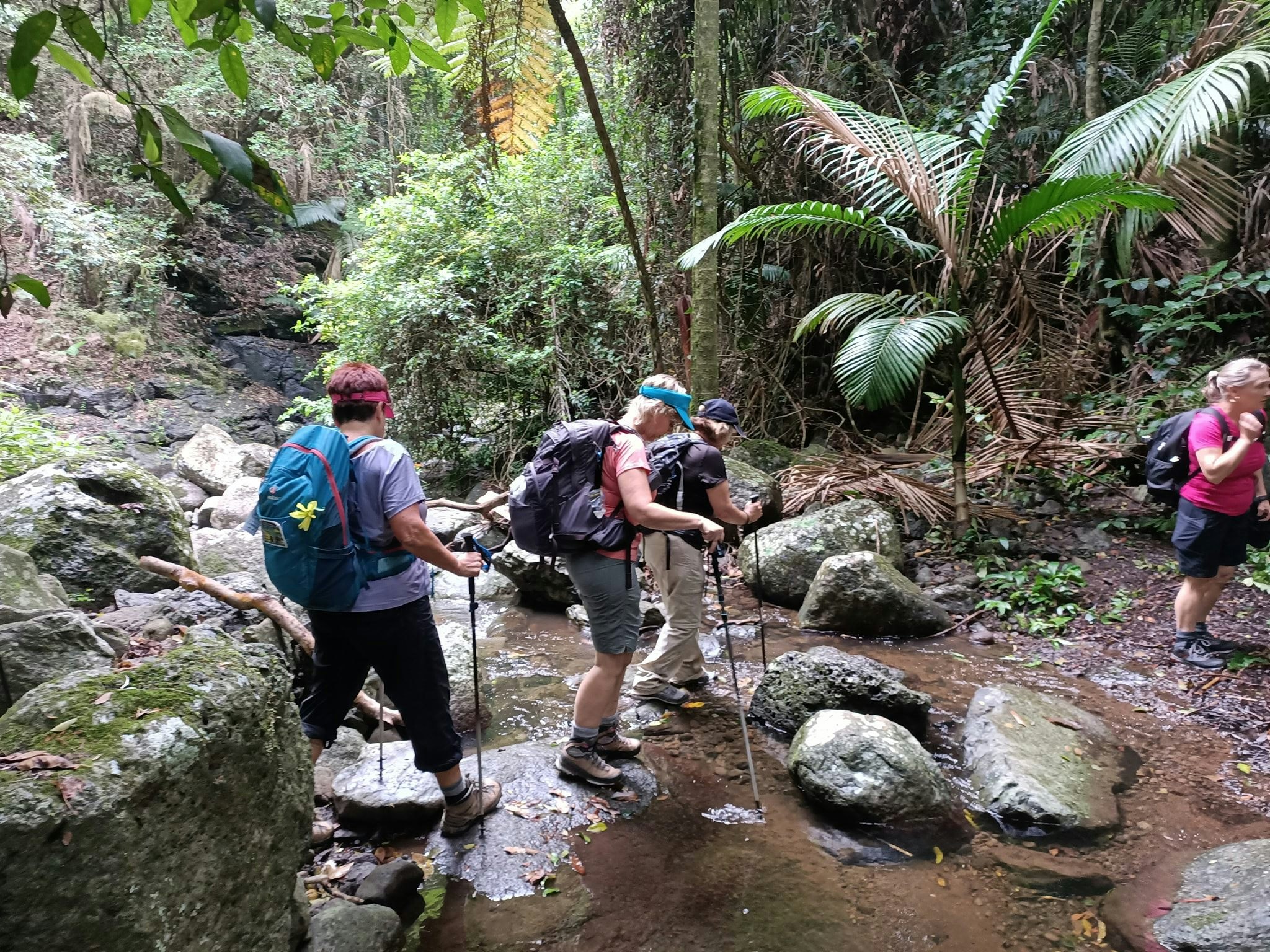 She Rides
Are you interested in taking up cycling, but have no idea how to get started? Meet She Rides. Designed to provide women with the skills and confidence to ride on road, She Rides offers a series of 6-8 week programs around Australia, which are all run by fully qualified coaches who are determined to help you make cycling a part of your everyday life. The programs are also structured to help women connect with like-minded people who they can then ride with socially. More interested in perfecting the art of mountain biking? She Rides also offers a group riding program to help women gain the skills necessary to tackle mountain bike tracks and trails.
Adventure Girls
Built to inspire everyday women to get outside more, Adventure Girls is a NZ initiative that acts as a hub for companies offering women-only outdoor activities. As such, they don't organise their own trips, but serve as a launching pad for their community of women to find and book adventures in their local area. These range from multi-day hiking trips to single-day kayaking excursions through to surfing lessons and downhill biking meetups. The platform also offers a ton of online resources for those members wanting to connect with women who are also on the hunt for new adventures.
JogSquad
Wild Workouts offers a range of fitness classes in and around Wellington, with their objective being to get people exercising outdoors, despite the city's temperamental weather. JogSquad is just one of the programs they offer, but it's the only one dedicated exclusively to female runners. Targeting beginner and intermediate runners, JogSquad hosts a variety of on and off-road runs of varying distances and inclines to help women get fit, train for an upcoming event, or just get outside with other women. Best of all, their meetings are held regularly, with runs kicking off at the entrance to Te Papa every Monday and Wednesday at 6 pm and every second Saturday at 8 am.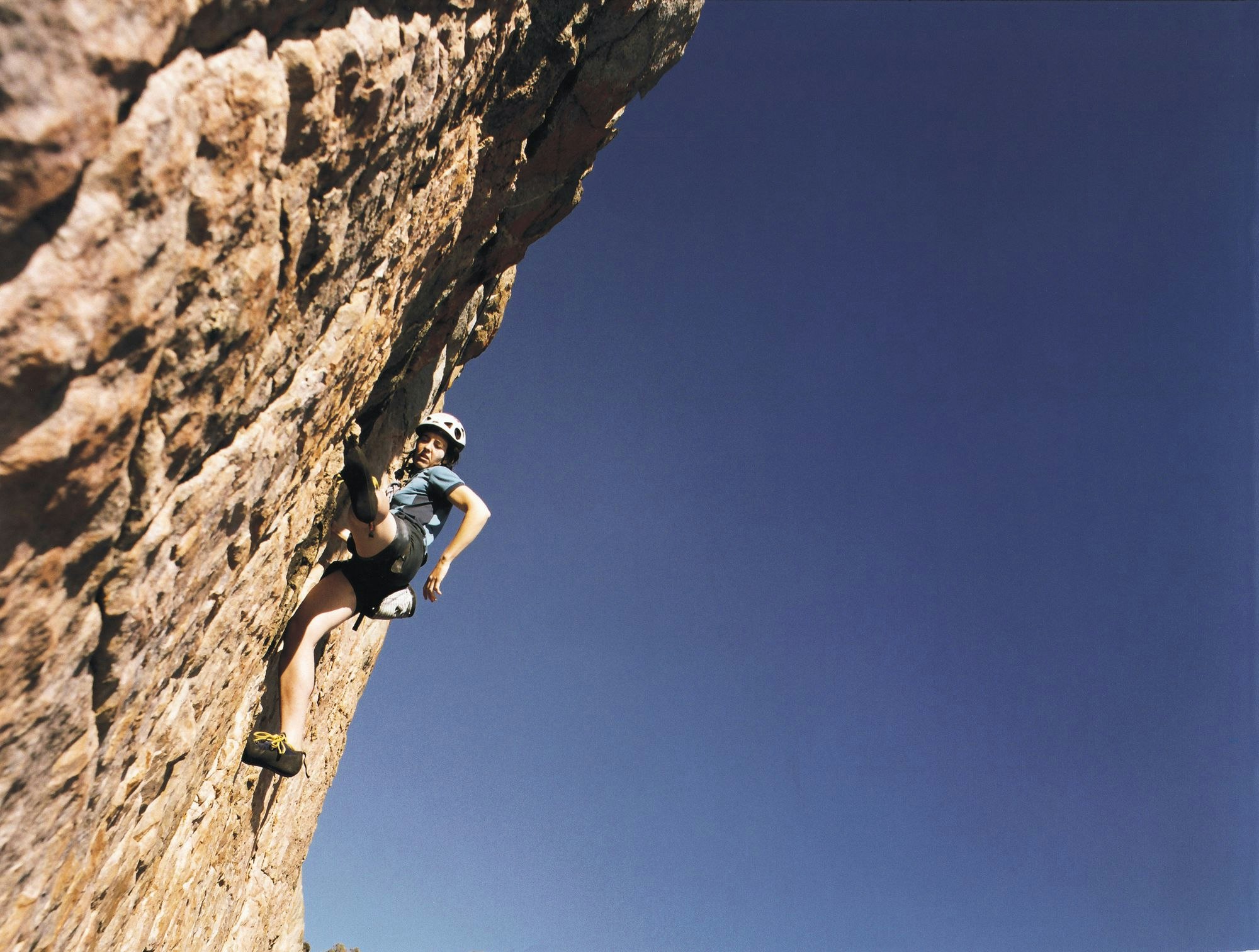 Girls Who Climb
RMIT Outdoors Club (ROC) is one of the largest university clubs in Melbourne and is responsible for hosting a range of exhilarating outdoor activities. While most of their groups are open to men and women, they also run Girls Who Climb, a women's only climbing program. This group runs activities roughly twice a month, ranging from beginner climbs to more advanced excursions, and is open to anyone interested in rock climbing (though RMIT students do receive a handy discount).
She Went Wild
The She Went Wild mission is stated as being "to inspire, educate and connect women to live adventurously in the outdoors", and that's exactly what they've done since their foundation in 2016. In addition to online content and information to encourage women across the world to get outside, they also host a range of events and workshops throughout the year in Australia and New Zealand to give women the practical skills needed for their next adventure.
GirlsTrek
Based in Brisbane, GirlsTrek is a hiking community offering everything from weekly training sessions to single and multi-day adventures in Australia and overseas. Every Saturday morning in Brisbane and the Gold Coast, GirlsTrek hosts their HikeFit program: a two-hour trek-style fitness session that kicks off bright and early at 6 am. If you're looking for something a little lengthier, you can also join one of their full-day guided hikes in Queensland, or get a little more adventurous with an extended trip to Tasmania, Central Australia or New Zealand, or further afield to Asia or Europe.
Wild Women on Top
If you're looking for a walking group with a lot of variety, Wild Women on Top might be the one for you. This community hosts weekly training sessions in Sydney and Melbourne, including night walks, as well as half-day hikes and weekend and overseas trips. Designed for women of all fitness and experience levels, Wild Women on Top is as much about hiking as it is about promoting real connections between women.
---
Browse gear for your next hike...
---