Where are the best hikes in NSW?
Caution: before any hike, always check relevant park management websites for updated information on track conditions, closures or dangers.
Some of the below hikes may have been affected by bush fires and may be closed for hikers. Please help those affected by these fires by donating to The Red Cross, who work to provide aid during an emergency, conflict, disaster or crisis.
With more than 870 national parks and reserves spread out across the state, there are enough hiking trails in NSW to keep you occupied for the rest of your days. As such, you can imagine that determining the very best hikes in NSW is virtually impossible — the options here are just too varied. With over 7 million hectares of parkland, NSW encompasses rainforests, coastal landscapes, outback deserts and a seemingly endless stock of quintessential Australian bush. Within each of these ecosystems, you'll find trails offering access to unique geological features, sites of cultural importance and, of course, vast sweeping views. As such, think of this list as more of a tasting platter, highlighting just some of the amazing walking trails in NSW. This list is by no means exhaustive, and honestly, no matter where you choose to go walking in this eastern state, you won't be disappointed.
---
Eagles Nest Walking Track
Features: World Heritage rainforest, snow gum forest.
Rating: easy.
Length/Time: 2.2km loop, 1-2 hours.
When to go: all year-round.
Child-friendly: yes.
More information: visit the NSW National Parks and Wilderness Services website.
Perhaps not the most extreme hike in the state, Eagles Nest walking track nevertheless offers curious hikers an exciting way to explore the World Heritage Gondwana Rainforests of Australia. Consisting of five separate reserves in northern NSW and southern Queensland, the Gondwana Rainforests are the most extensive area of subtropical rainforest in the world, providing 266,500 hectares of pure wilderness. As such, Eagles Nest walking track is by no means your only option for exploring the area, but in our opinion, it's one of the best. (If you are interested in investigating alternative trails, head to the NSW National Parks website for more hikes in the Gondwana Rainforest.)
Beginning at the Point Lookout car park in New England National Park, follow the circuit trail counter-clockwise to make your way through an exhibition of huge mossy Antarctic beech trees, vast snow gum woodland, beech orchids and, if you visit in spring, snowgrass tussocks and colourful wildflowers. Finishing back at Point Lookout, take the time to really appreciate the scene lying before you, as this part of Australia is truly one of a kind.
Pierces Pass to Bluegum Forest Walking Track
Features: stringybark trees, river crossing, rainforests, rock wallaby sightings come sundown.
Rating: hard.
Length/Time: 14km, 6.5 hours.
When to go: the trail is accessible all year round, but do note it does snow in the Blue Mountains during winter, which can make it inadvisable to hike the trail.
Child-friendly: the trail is very steep in parts, so should only be attempted with children of reasonable fitness.
More information: Visit the NSW National Parks and Wildlife Services website.
Image: Kathmandu team member Nancy Artieres
Owing to its proximity to Sydney, the Blue Mountains naturally attract a lot of walking-enthusiasts. However, also owing to its proximity to Sydney, this mountain range boasts a number of heavily tourist-trafficked trails, and as anyone who has ever attempted a bushwalk near the Three Sisters can attest, it can feel hard to "get back to nature" when you are constantly surrounded by selfie sticks. However, the Blue Mountains do offer a number of trails that don't get as much attention as those with trail heads in or near Katoomba. Just one of these hidden gems is the Pierces Pass track.
The trail begins by winding its way down the Grose Valley towards the Grose River, passing the lush vegetation of the Fairy Grotto on the way. The views across the valley are absolutely magnificent, yet as you journey further along the trail, the canopy grows thicker as you find yourself entering the belly of the rainforest. While this out-and-back walk is certainly achievable in a single day, if you have the time, it's well worth packing your camping gear, as the Acacia Flat campground just beyond the Blue Gum Forest is a wonderfully remote spot to rest your head for the night. Do note that sites cannot be reserved and are available on a first-come, first-served basis, so in peak season, it might be worth arriving early in the day, and then spending the afternoon lazing by the cooling river.
The Coast Track
Features: coastal scenery, clifftops.
Rating: difficult.
Length/Time: 26km, 2 days.
When to go: while accessible all year, try to plan your walk for between May and October for a chance to spot migrating humpback whales.
Child-friendly: due to many steep sections, this trail is not recommended for young children.
More information: visit the NSW National Parks and Wildlife Services website.
As the name suggests, this trail takes you away from the mountains and down to the coast. The trailhead for the Coast Track can be found in Bundeena in the Royal National Park, with the one-way trail tracing some of Australia's most picturesque cliffs all the way down to Otford. Along the way, you'll be treated to incredible lookouts, hidden beaches and seasonal wildflowers. However, don't let the ethereal looks of this trail deceive you: it's a real doozy. The track features some very steep sections, with numerous obstacles rendering it potentially too challenging for inexperienced walkers. Additionally, the beaches on this trail are not patrolled and can sometimes have strong rips and currents, so unless you are a capable swimmer, it's best to resist the urge to cool off in the surf.
While some (extraordinarily fit) people have been known to complete this hike in a single day, we recommend splitting it into two sections. To do this, you'll need to obtain a permit for the North Era Campground from the Parks Department. Also, note that this camping site is not centrally located, and therefore requires you to hike 18km on the first day (allow around 7 hours) and only 8km (around 3 hours) on the second day. Although, if you haven't left a relay car at the end of the trail, you'll also need to walk an extra 2km from the Otford Lookout to Otford train station, so be sure to reserve a little energy in the tank.
Main Range Circuit Track
Features: glacial lakes, historic huts, alpine high country, river crossing, wildflowers in summer.
Rating: moderate to difficult.
Length/Time: 22km. This trail can be completed in 7-9 hours, or else camping is permitted for those who wish to turn it into a multi-day hike.
When to go: the trail is covered in snow in winter, so it's best to attempt it between November and May. You can cross-country ski or snowshoe this track in winter if you desire, but note there are no snow poles marking the route.
Child-friendly: experienced young hikers should be able to complete this hike.
More information: visit the NSW National Parks and Wildlife Services website. Do note that park entrance fees apply to the Kosciuszko National Park.
Considering Mt Kosciuszko, the tallest mountain in Australia at 2228m, falls within NSW, it seems ludicrous not to include the summit of this mountain in a list of 'best hikes in NSW'. However, the traditional Kosciuszko summit trail is a fairly manicured path, beginning at the top of the main Thredbo chairlift and then following a pathed and grated line to the top. As such, families with strollers can — and do — complete this trail with limited ado. While there's certainly nothing wrong with this approach, more experienced hikers might be better off taking the path less travelled to the roof of Australia, which begins at Charlotte Pass.
Traversing Kosciuszko's glorious alpine high country, the Main Range walk begins by weaving its way through the glacier-carved UNESCO Biosphere Reserve. Hikers will cross the country's iconic Snowy River and wander past Hedley Tarn and Blue Lake, before turning their attention to that aforementioned summit. The track then loops back to Charlotte Pass via the Mount Kosciuszko Summit trail, ensuring you don't have to double back on yourself. However, backcountry camping is also available for those self-sufficient hikers who wish to watch the sunset from the highest peak in Australia.
Nadgee Wilderness Walk
Features: rainforest, woodland, pristine beaches, sand dunes, secluded campgrounds, lagoons, deep sea caves.
Rating: difficult. Experienced hikers only.
Length/Time: 55km one way, 3-4 days.
When to go: the trail can be walked all year round, but for your best chance of spying whales, be sure to visit between September and November.
Child-friendly: due to the challenging nature of the hike, it is perhaps unsuitable for children. The track can be indistinct, difficult to follow and unmarked in some places, and in heavy rain, Merrica River may flood, which will mean it is impossible to pass.
More information: visit the NSW National Parks and Wildlife Services website. Note that camping fees apply, and that it is highly advised that all walkers record their arrival and departure at the registration station located at the track head facility.
Calling all fans of birdwatching, whale watching and camping — NSW has created a trail just for you. The Nadgee wilderness walk extends from Merrica River to Mallacoota in Victoria, and covers some of the most isolated and untouched sections of the southern NSW coastline in the process. Encompassing remote beaches, striking coastline and picturesque lagoons, the trail is also home to hundreds of seabirds, including hooded plovers, sooty oystercatchers, ground parrots and short-tailed shearwaters. Eastern water dragons are also a common sight here, while further out to sea, dolphins and whales will occasionally grace the trail with their presence.
Adding to the innate seclusion of this walk is the fact that only 30 hikers are admitted at a time, with a maximum of eight people allowed per group. This not only ensures a special experience but helps to protect this pristine environment. On that note, be sure to clean your boots thoroughly using the boot-cleaning station at Merrica River before entering the nature reserve. You're about to enter a very unique ecosystem, so follow every directive to ensure you limit your impact.
Green Gully Track
Features: gorges, rivers, rainforest, towering ridgelines.
Rating: challenging.
Length/Time: 65km loop, 4-5 days.
When to go: all year-round.
Child-friendly: Owing to its length, this track is recommended for children over 12 only.
More information: Visit the NSW National Parks and Wildlife Services website. Note this hike requires a booking, which includes accommodation for up to four hikers for five days at $600 (additional hikers are $200 each, with a maximum of six hikers per booking). While this price tag may seem steep to some hikers, do note it includes accommodation in one cottage and four huts, meaning you can save yourself some weight and leave your tent at home. Bookings can be made here.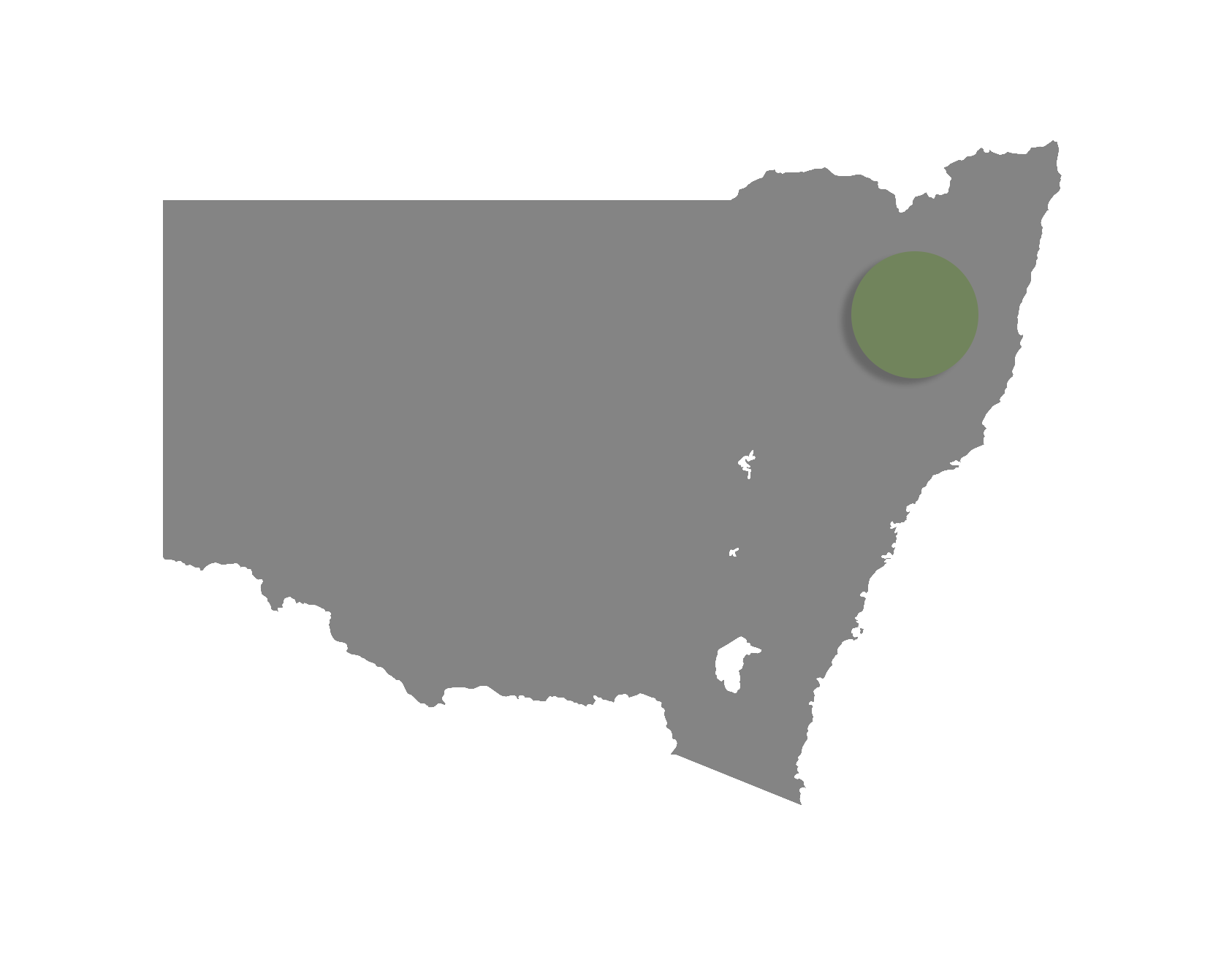 Perhaps NSW's most glamourous hike, the Green Gully Track pairs rugged scenery with creature comforts. The trail is located within the World Heritage-listed Oxley Wild Rivers National Par and delves deep into the Apsley-Macleay gorges, which happen to be one of the largest gorge systems in Australia. Over four days, you'll visit fern-lined gullies, mountain streams and rocky outcrops, with your legs put to the test via a 900m descent on day 2 and a 600m climb on day 4.
Despite the arduous and often steep nature of this trail, walkers will tackle each section without the burden of a tent on their back. That's because each section ends at a restored stockman hut, equipped with beds, rainwater, solar-lighting, non-flush toilets and cooking equipment. Even more luxurious is the Cedar Creek Cottage nestled at the trailhead, which provides a very cosy send-off for those attempting this challenging but delightfully well-appointed trail.
---
Find footwear for your next hike...
---