Our top 5 campgrounds range from native bushlands to beautiful Australian coastlines. If you're looking for a weekend away with friends or the perfect summer adventure with your family, check out these camping grounds within a three-hour drive from Melbourne.
---
1) Halls Gap Caravan Park, Grampians National Park
Perhaps one of Victoria's most well-known and loved camping areas, it's easy to see why people keep on coming. A three-hour drive from Melbourne, Grampians National Park has some of Victoria's most beautiful natural wildlife, fauna and extraordinary rock formations with easily accessible walking trails.
Halls Gap Caravan Park provides campgrounds, cabins and also caters for campervans – it's a great space for new adventurers as there are many amenities available on-site and a small supermarket is also available across the road.
It's located at the doorstep of the Grampians National park with some of the most famous trails located within the grounds. This includes the Pinnacle trail, where the summit is much like Australia's own version of Pride Rock. You'll also find the entrance to the Wonderland Loop — a half days walk that starts and ends in Halls Gap — and the Grand Canyon Loop where you'll be able to see stunning rock formations.
Tip: Located just 25 minutes away from Halls Gap is Mackenzie Falls. A well-maintained trail will take you to the stunning waterfall from the car park. Follow the stream from Mackenzie waterfall and you'll find a pleasant trail with beautiful rock formations and open views. Arrive early to avoid the crowds!
2) Cooks Mill Camping Ground, Cathedral Ranges
A two-hour drive from Melbourne CBD, Cooks Mill camping ground features scenic Australian bushland. Pitch your tent among the tall peppermint, Blackwood and Red Stringybark trees, and enjoy the nearby river.
The campground is centrally located in the Cathedral Ranges, so you'll have access to a range of activities including hiking trails and rock climbing. There's a range of trails to suit a variety of fitness levels, but if it's you're up for the challenge, try Sugarloaf Peak.
At 923 metres, Sugarloaf Peak is the highest peak in the ranges. It's a strenuous walk, but hikers will be rewarded with beautiful jagged rock formations, bushland, and a fantastic panoramic view of the surrounding peaks and ranges.
Tip: Hiking is one of the key activities to do in the Cathedral Ranges, so make sure you have the right hiking shoes to prevent blisters.
3) Johanna Beach Campground, Otways National Park
Only a 20-minute drive from the Otways National Park, Johanna Beach Campground is huddled among sand dunes in a large grass camping area where you'll camp right beside the ocean.
This campground is rarely full, and with only 25 spots to pitch your tent, it won't feel overcrowded. Johanna beach is only a stone's throw away and is also a popular area for surfing. The surrounding grass makes it a great picnic area — and if you plan to spend time at the beach — be sure to pack well for a day in the sun.
Tip: Take a day trip to the Otways National Park and make your way through rainforest that leads you to cascades of waterfalls. Suitable for all levels of fitness, you can trek the Great Ocean Walk and discover lush forests, cliff top walks and coastal trails. Whether you stick inland or follow the rugged coast, you won't be disappointed.
4) Spoon Bay Campground, Gippsland Lakes Coastal Park
Gippsland Lakes Coastal Park is a popular area for many visitors over the summer months, but search hard enough and you'll find some hidden (and free!) camping grounds away from the summer camping crowds.
The lakes in the area are created by a system of coastal lagoons separated from the Tasman Sea by the coastal dunes of Ninety Mile Beach. It's a fantastic spot for fishing, swimming, and bushwalking. You can also rent kayaks and canoes to take full advantage of your surrounds.
Spoon Bay campground is a 20 minute drive from the central area of Gippsland Lakes Coastal Park, which makes it a secluded and private area. It can be tricky to find — the campground is accessed via sign posted sandy tracks off Loch Sport Road. So phones away, old school map reading may be needed.
Tip: Spoon Bay Campground operates on a first in, first served basis. Get organised the night before and head out early to nab your spot.
5) Little Waterloo Bay Camping Ground, Wilsons Promontory National Park
Another one of Victoria's most well-known and loved camping and hiking areas, Wilsons Promontory boasts over 50,000 hectares with bushland, rainforest, granite mountains, beaches and offshore islands. Bushwalks range from just under an hour to more than three days for all levels of fitness.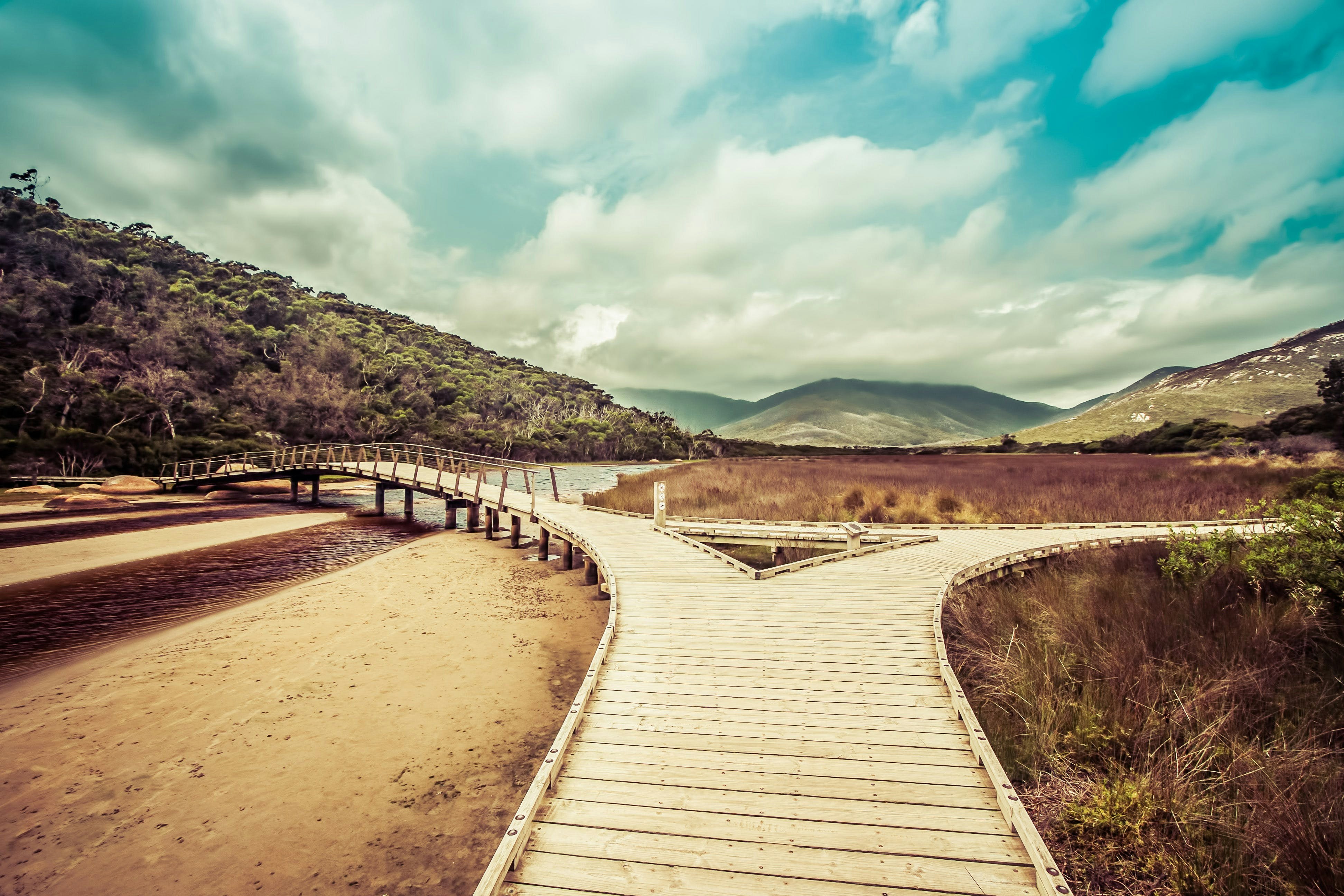 Tidal River is the main location for camping in the park, but it can be tricky to secure one of the 484 spaces available. You'll need to enter a ballot to be one of the lucky ones.
With some extra effort, you can find your own camping (and some seclusion) with Little Waterloo Bay Camping Ground. This campground is only accessible by foot from the overnight hike track from Tidal River and takes about 2.5 hours to arrive depending on your individual level of fitness.