Looking after people is the most important thing we can do
We're committed to protecting human rights and proactively improving conditions for workers throughout our supply chain. To achieve this, we've evolved our approach to focus on transparency and partnership.
Improving our score in the Ethical Fashion Guide
Kathmandu has previously participated in the Australian Ethical Fashion Report produced by Baptist World Aid. Tearfund New Zealand are now partnering with Baptist World Aid to include more New Zealand companies.
The 2018 Tearfund Ethical Fashion Guide scored 114 companies (407 brands) on the levels of visibility and transparency across their supply chain with regards to worker rights, policies, and practices. Of the 114 companies assessed, the median grade is C+.
Kathmandu scored an A, improving on our score of a B+ in 2017.
A big improvement for us this year is the transparency that comes with publishing our supplier list (below) so you know where our products are made.

The guide also highlighted Kathmandu as a leader in tracing raw materials — 80% of our cotton and 100% of our down .
The tracing of raw materials remains a significant challenge across the industry with just 7% of companies knowing where all their raw materials come from.
Collaboration is key to success. We partner with some of the biggest outdoor brands in the world to share our collective experiences and practices so we can continue to improve as a whole.
Our Responsibility
In many countries the laws that protect and empower workers are not adequate or simply not enforced. As a result, it's critical for us to communicate the standards we expect of our suppliers, and to have a system in place to make sure those standards are met.
We aim to work in partnership with our suppliers to facilitate ongoing improvement that benefits both their workers and their business performance. These are just some of the measures we have in place:
A robust workplace code of conduct
Our Workplace Code of Conduct is based on the International Labour Organisation's standards and on internationally accepted good labour practices.
The code outlines what we expect from our suppliers including working hours, safe working conditions and explains what sufficient compensation looks like. It also includes the environmental standards we expect suppliers to meet. All of our manufacturing partners must sign up to our Code of Conduct before we'll do business with them.
Our comprehensive and ongoing social compliance program encourages greater adherence to our standards and encourages suppliers to take greater ownership of their own changes and improvements.
Working towards Fair Labour Accreditation
In 2014, Kathmandu became the first Australasian company to join the Fair Labour Association (FLA).
The FLA conducts independent assessments and offers tools and resources to companies such as training to factory workers and management. The FLA also advocates for greater accountability and transparency throughout global supply chains.
To ensure that we're promoting and complying with international labor standards throughout our supply chain, we are working toward the full FLA accreditation of our social compliance program in 2018. This ensures our efforts will be independently verified and assessed on the basis of fulfilling all of the principles of fair labour and responsible sourcing.
The FLA have already completed many social compliance initiatives and assessments at several of our factories. Their reports on Kathmandu facilities can be read on the FLA website.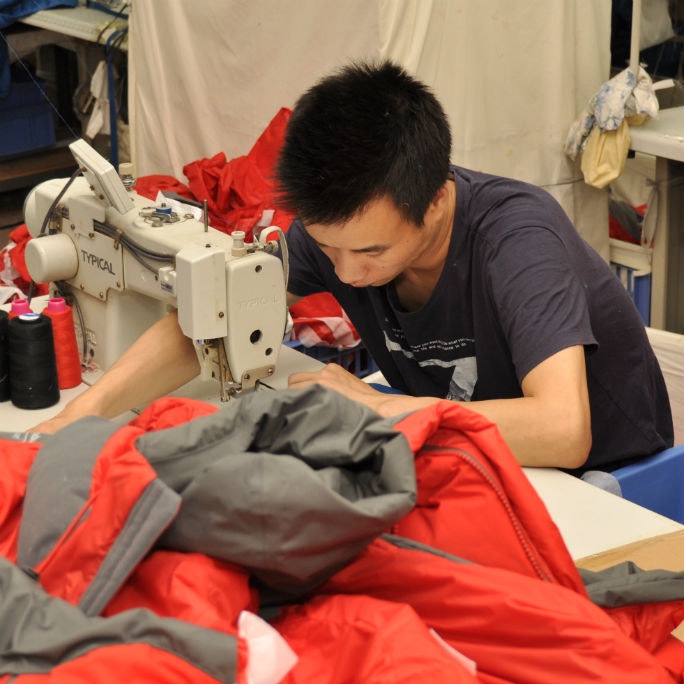 Putting our policies into practice
Our social compliance program aims to protect and enhance the human rights of the workers in our global supply chain. Our program is carefully designed to respond to the uniqueness of each culture, country and supplier.
This tailored approach is based upon a combination of risk and influence — the risk a particular supplier poses to their workers and ourselves, and the influence we have to effect change. The segmentation of our supply chain allows us to improve the capacity of our partners and the workplace conditions of our workers.
From our own factory audits and social compliance assessments, the most common challenges relate to health and safety, working hours, wage rates and social insurance.
The global challenge
Until recently, factory audits were the tool we used to make sure suppliers were providing safe working conditions and fair pay to workers through our Code of Conduct. Audits are typically the main method that companies around the world use to measure conditions in their supply chain.
But over the course of several decades it is clear that, on their own, audits have limitations:
They can promote a game of cat and mouse between the auditors and the suppliers
The audit is not designed to identify or address the root causes of issues or prevent them from occurring again
Audits are not always able to unearth severe violations such as systemic corruption, sexual harassment, bullying and other forms of exploitation and abuse
When several companies sends auditors to the same facility, it can put further strain on the factories and can hamper progress.
Addressing the issues
Our greatest challenge is to understand how our suppliers see the world and how we can cooperate together to improve conditions for their workers. We believe with the right attitude and a willingness to learn and change, suppliers can rapidly improve their practices. We seek to:
Facilitate a better understanding.
It's imperative we understand the culture and local laws of the country where our suppliers are based. Only then can we effectively seek greater compliance with their own laws, as well as with our own code of conduct and standards.
Collaborate in partnership with the apparel industry.
Kathmandu is a signatory to Social and Labour Convergence Project, an industry collaboration to create a standard assessment tool to minimise the strain on factories. Created by the Sustainable Apparel Coalition, this is a great example which encourages and facilitate greater cooperation across the apparel industry.
We're also working in partnership with other international brands to both share and conduct audits when they share our values and meet our standards.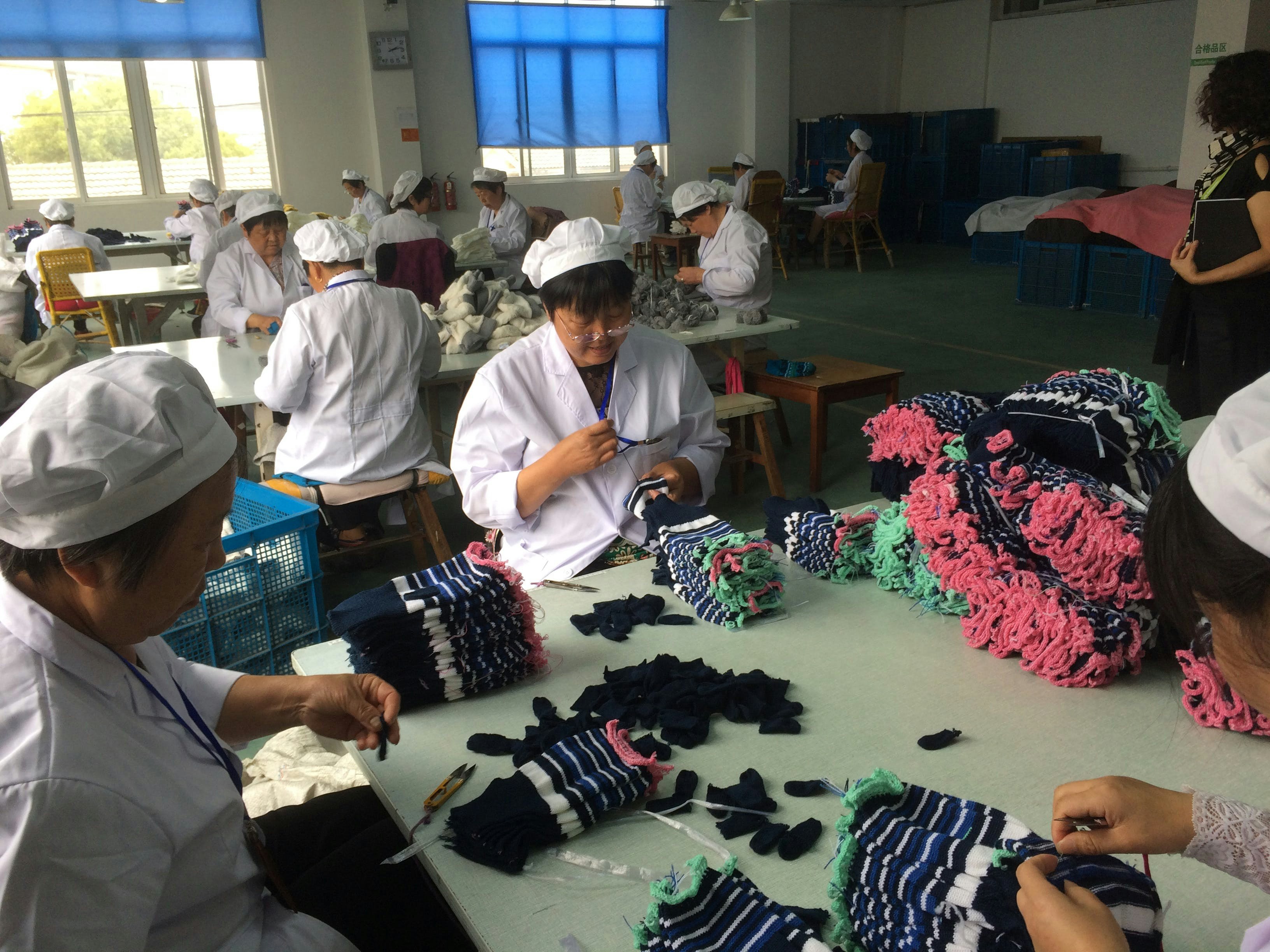 Supply Chain Transparency
Transparency is not just one of our core values, it's the cornerstone of responsible business conduct.
We believe that publishing supply chain information builds the trust of workers, consumers, labour advocates, and investors, and sends a strong message that we don't fear accountability.
Kathmandu has published a list of Tier 1 suppliers and those factories making our products.
Tier 1 are our primary suppliers who hold a direct contractual sourcing relationship for the supply of Kathmandu branded products. The list includes the name of our suppliers, the name and address of the factories we utilise, the kind of product made there, and the number of employed workers.
The list of factories accounts for 100% of Kathmandu apparel, footwear, packs and bags, sleeping bags and tents, and represents approximately 90% of Kathmandu total spend.
The remaining list of Equipment and Accessory factories will be published in 2018.
How we measure performance
To measure our performance on human rights in the supply chain, we're now using the ground-breaking self-assessment tool, the HIGG Index. We've assessed our work using the detailed questionnaire in the HIGG's Social/Labour Management Performance Module. This scoring criteria will reinforce the most important areas for us to focus on in the 2017 financial year.
If you have suggestions or feedback on improving worker's rights, please contact our Corporate Social Responsibility team.