Meet the world's first all-weather, all-terrain wedding dress. Designed with protection, adaptability and elegance in mind, the Kathmandu Adapt All-Weather Wedding Dress is packed with features. Get ready to take on the storm, travel to exotic locations, or go from the summit to the dancefloor.
Meet the designer
Tanya Carlson
New Zealand Fashion Designer Tanya Carlson is known for her romantic, timeless silhouettes. Now, she's breaking new ground in outdoor couture; draping seven metres of GORE-TEX fabric in one continuous line.
Featuring minimal seams, the result is a highly breathable, functional dress — one that adapts to unpredictable weather conditions. Now any bride, can be the best prepared bride.
"We kept the design simple, elegant and understated, to really let the GORE-TEX fabric shine. A bride wearing the Adapt Wedding Dress can let her sense of adventure run free." — Tanya Carlson
Engineered with white GORE-TEX fabric, to protect you from rain and wind.
Packs down into a travel-size bag, so you can fly with ease.
Features an adaptable train that transforms into a cape with hood.
Blue Merino Wool lining
Your something blue helps regulate body temperature in warm and cool conditions.
Adjustable hemline.
Change the length of the dress with hidden internal zips.
Large storage pockets.
For reusable water bottles, first-aid kits and flowers.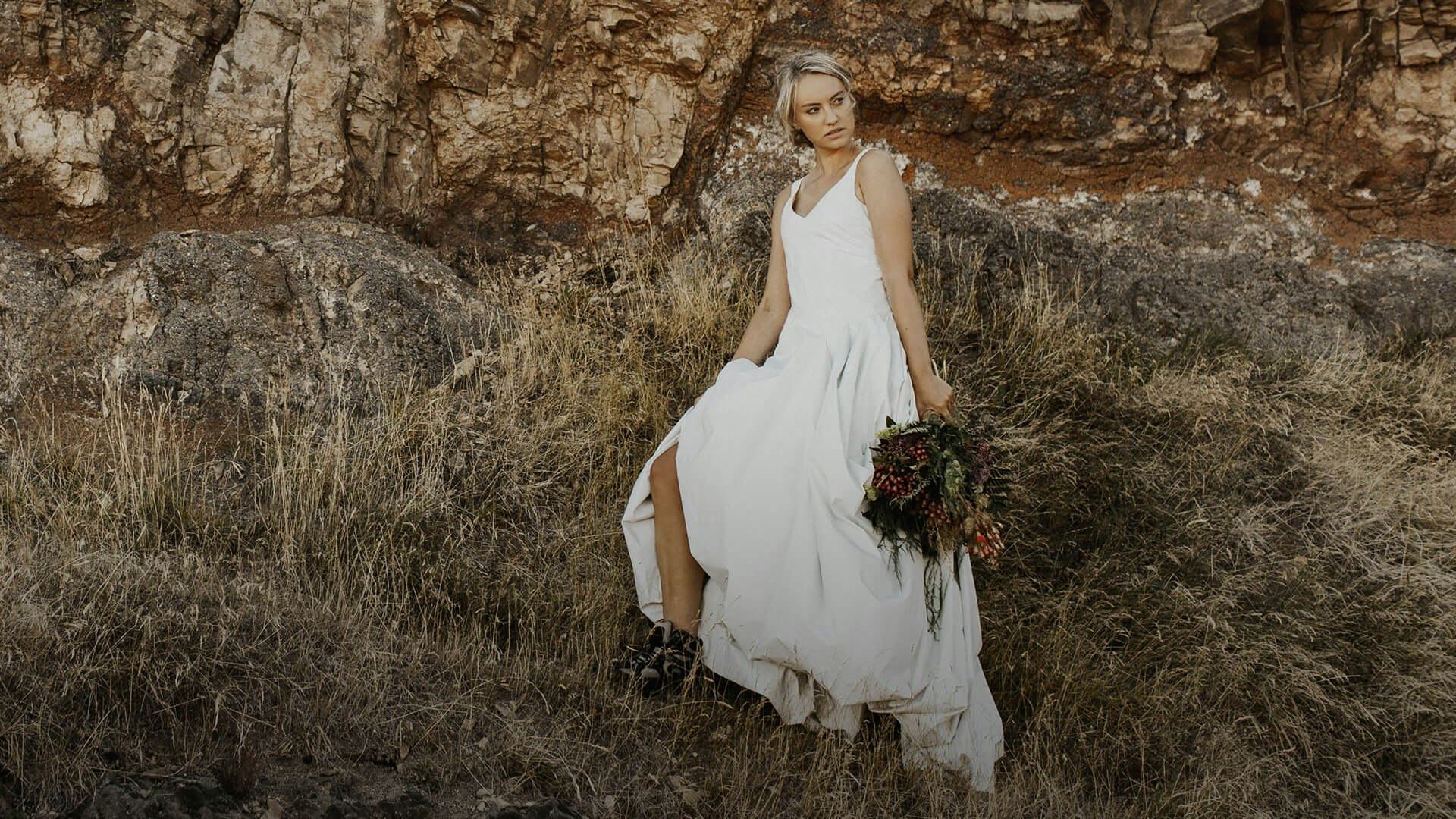 Machine washable.
Wash off mud and debris without the expensive laundry bill.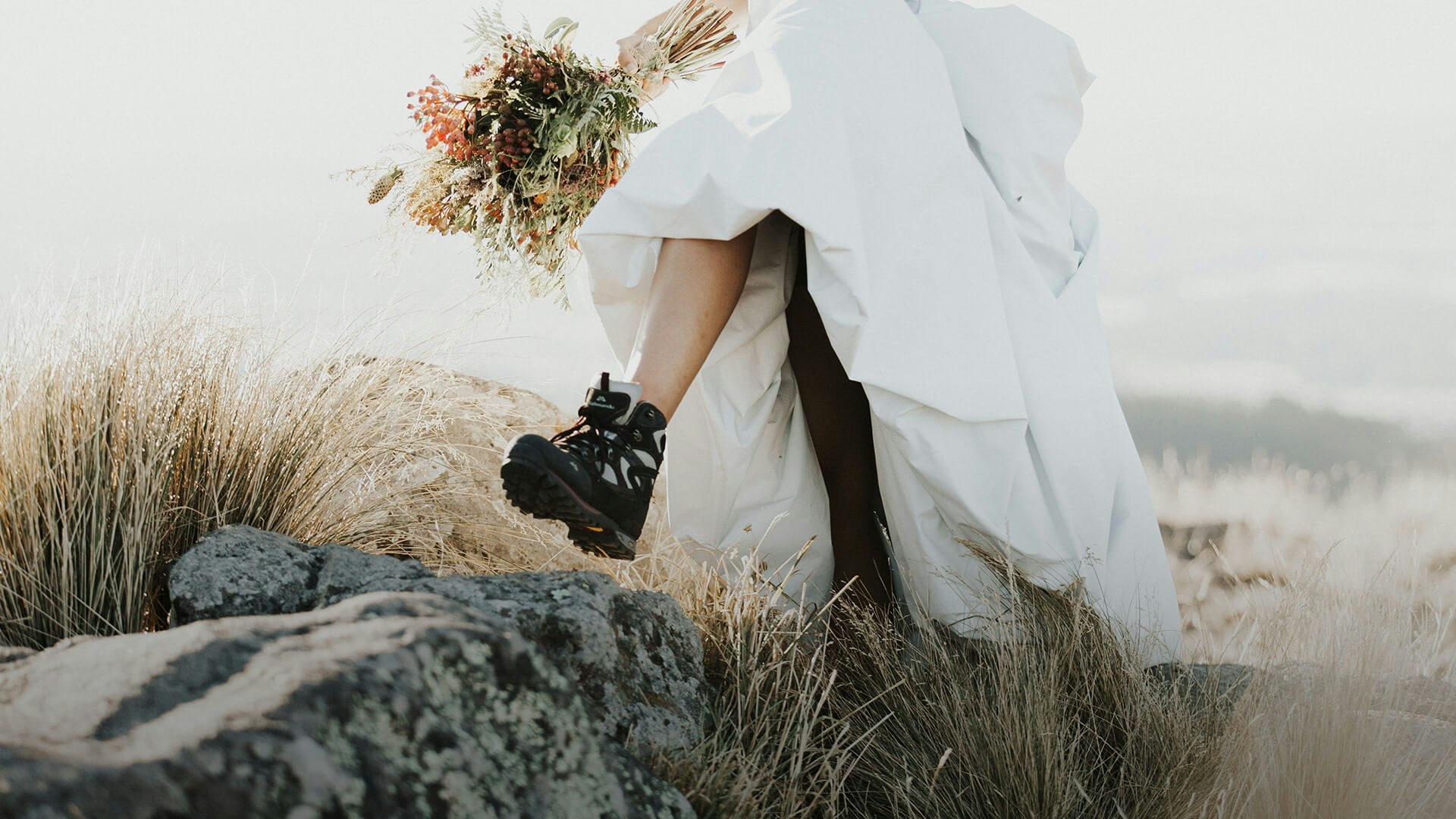 High-end style.
Looks tremendous with your favourite hiking boots and gaiters.
With the Kathmandu All-Weather Wedding Dress, any location is the perfect location.* Unleash your spirit of adventure.
*Scuba suit and deep sea accessories sold separately.