What is the Summit Club Adventure Sponsorship Program?
At Kathmandu, we aim to inspire and equip the adventurer in all of us.
By providing you with Kathmandu gear – from clothes and shoes right through to bags and accessories – an Adventure Sponsorship helps you to challenge yourself to an outdoor adventure or project that has a positive impact.
Our documentary series, Finding Frontiers, tells the stories of those who live and breathe purpose-driven adventure – from one man's crossing of Greenland's vast ice cap by foot to the youngest woman to have run the 4 Deserts Grand Slam. Take a glimpse into their worlds and find inspiration for your next adventure.
---
What adventures do we sponsor?
We can provide you with clothing & equipment to make a positive impact for people or the planet. Are you planning...
An inspirational outdoor adventure?
A culturally engaging project around travel and adventure?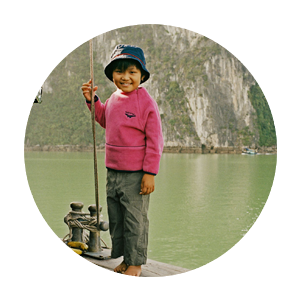 A resourceful education initiative to help lift up communities?
An outcome-oriented endeavour with a focus on conservation?
We offer adventure sponsorship opportunities each quarter. Take a look at which time period suits your planned adventure:
I'm interested. What else do I need to know?
At Kathmandu, we're committed to inspiring and equipping people through education, personal growth, and development to help them discover their full potential.
In collaboration with our partners and Summit Club members, we're on a mission to empower our community to positively impact 100,000 lives in the next five years through adventure and education. Since 2014, more than 300 winners have benefited from an Adventure Sponsorship.
Learn more about our 2025 Best for the World goals or check out our Summit Club Member Stories, highlighting the epic adventures we've sponsored.
Please note: The Summit Club Adventure Sponsorship Program does not offer monetary support or products for auctions, raffles, or giveaways related to fundraising activities.
---
Check out member stories below...